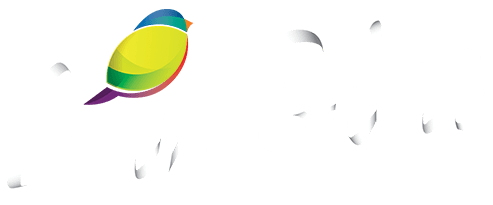 ALL TO BE DISCOVERED
---
SAN BLAS, on the RIVIERA NAYARIT: MAGICAL Historic Port, full of natural resources. Its attractions await you, offering wonderful adventures in estuaries, mangrove forests and national parks. The beaches, typical gastronomy, ecological diversity and its colonial heritage make San Blas, Nayarit, a unique port on the Mexican Pacific. Take a look, you'll love it!

VENTURE BETWEEN MANGROVES AND WET LANDS, SAMPLING LOCAL CUISINE
Along the coast and mountains there are striking changes in climate and ecology, with a contrasting geography of bays, headlands, cliffs, and inland estuaries up to 20 kilometers long. From jungles to forests, amid birdsongs and flowers, there you will find La Tovara National Park and the Kiekari crocodile farm, and also discover the small towns which produce delicious tropical fruits such as mango, avocado, banana and coffee. All this combined with the freshest seafood make San Blas one of the best areas on the RIVIERA NAYARIT and in the whole of Mexico regarding regional cuisine specialties.

BIRDS OF PARADISE
San Blas is one of the main places for bird watching on the west coast of Mexico due to the diversity of habitats that include: Rainforests, sea and beaches, mangroves and marshes, estuaries and lagoons, mountain forests of pine and oak, and islands, all of which host easily accessible birding sites. Within a 50 kilometer radius you can go from one habitat to another, via boat trips through mangroves or by open sea, or just hiking around the typical villages along the coast and mountains.
We recommend hiring a local guide for this activity.

ONE OF THE LONGEST WAVES IN THE WORLD
For surfing lovers, San Blas is a paradise to practice this activity where the person merges with the sea riding the board. Here you can find challenging and tempting waves at every beach around, including the one considered by Guinness World Records as the longest wave in the world.
BEACHES THAT WILL TAKE YOUR BREATH AWAY
San Blas has a coastline of 40 kilometers of pristine beaches with gentle waves and on most of them you can find typical ``palapa`` (palm-thatched-roof) restaurants where you can taste the rich cuisine of the region, characterized by wonderful flavor and fresh seafood.

MUCH MORE THAN JUST FISHING
The beauty of the sea in San Blas merges with its abundant marine life, where you can enjoy watching humpback whales during winter months, swimming with whale sharks all year (except the rainy season), and the observation of countless dolphins, giant manta rays, and sea turtles. For the sport fishing lover, deep-sea fishing whether in the ocean or lagoons and estuaries are activities that cannot be missed.